-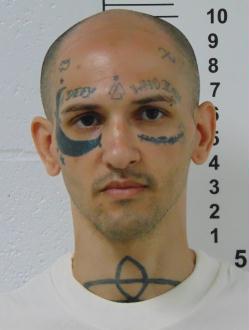 Jose Alberto Huckleberry Jr. (mug shot DOC)
A man who was due to be released (02-08-13) from prison in three days has been charged with the April 2011 murders of Donald and Helen Willingham.
Jose Alberto Huckleberry Jr., 25, told investigators "he participated in the murders" of Donald and Helen Willingham on April 25, 2011.
The Willinghams, both 79, were found stabbed to death in their home at 2919 W. Swan near Springfield after
Mrs. Willingham called 9-1-1 shortly before 6 a.m. to report a man was attacking her husband. When a police officer arrived six minutes later, he found the couple dead on the floor of their modest home.
Donald and Helen Willingham
When Huckleberry was interviewed by detectives on
April 30th and May 1st of last year, he admitted that he had broken into the couple's home, but only intended to rob them.
Huckleberry has been charged with two counts of first-degree murder, armed criminal action and a single count of burglary.
Greene County Sheriff Jim Arnott says investigators interviewed two suspects in the case within 72 hours of the double homicide on unrelated charges, but they were released after investigators failed to gather enough evidence to charge the pair with murder . Over the past two years, Arnott has literally begged for help from the public in seeking information that could help investigators solve the case.
Arnott says over five hundred pieces of evidence were collected at the crime scene and some are still at the state crime lab for forensic testing. He says the murders of the Willinghams appeared to be "random" crime.
Huckleberry, who has convictions for burglary, assault of a law enforcement officer and violating an order of protection, is currently incarcerated at the Western Center and Diagnostic Center in St. Joseph on a probation violation connected to a commercial robbery.
Greene County Prosecutor Dan Patterson says the investigation into the Willinghams murders continues and others could be charged as a result of the investigation.