December 1, 2021
Timothy Norton (l)-James Phelps
Timothy Norton and James Phelps have a long history that dates back to at least high school. Phelps was a couple of grades ahead of Norton when they attended Skyline High School. Norton went on to graduate from Hermitage High School in 1983.
Norton, 56, and Phelps, 58, have remained close over the years with some of their relatives referring to each other as brother, sister, aunt, uncle, or cousin.
Both men are facing first-degree murder, kidnapping, and abandonment of a corpse for the death of 33-year-old Cassidy Rainwater-Paul, who went missing in July. The last known contact that anyone had with Cassidy was on July 21st.
A relative reported Cassidy missing in late August. She told investigators that Cassidy was last seen at a DFS meeting in July and that she left with a male by the name of "Jim"--unknown last name--who has a cabin somewhere on Moon Valley.
Phelps and Norton were arrested in September and charged with kidnapping.
On November 17th, Dallas County Sheriff Scott Rice confirmed that human flesh found in Phelps' freezer had been positively identified as belonging to Cassidy. It was packaged and dated 7-24.
Norton told investigators that Phelps asked him to come to the cabin to hold Cassidy down while he strangled her and placed a bag over her head, according to court documents.
They then "took a break" before moving Cassidy's body outside to a gantry crane, which is typically used to dress wildlife, where she was disemboweled. Norton told law enforcers that he helped Phelps move her body to a bathtub in the cabin, where she was dismembered.
Several images found on Phelps' phone show a partially clothed Cassidy inside a cage within the cabin and on the gantry crane, according to the probable cause statement.
Dallas County prosecutor Jonathan Barker told Judge John Porter that Phelps and Norton would troll for victims online and at the local Walmart at a hearing for Phelps last month. Barker said Phelps and Norton tried to lure potential victims to their location and Phelps would tell them how he would harm or kill them.
Barker also told the court that young girls between the ages of 12 and 14 were of special interest to the men.
Cassidy Rainwater-Paul
Phelps and Norton had been plotting Cassidy's murder for a few months, Rice said in an
interview with KY3.
In 1965, Timothy Leroy Norton was born to Betty Norton of Hermitage and Vernon Hanson of Cromwell, Minnesota. He was named to the honor roll at Hermitage High School in his senior year, according to published newspaper reports.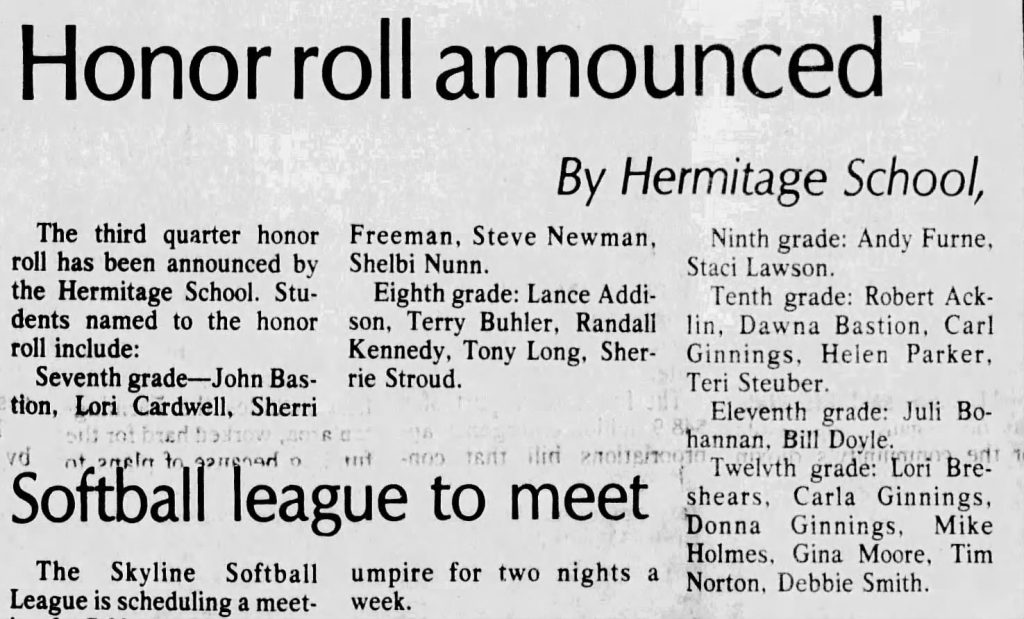 Norton joined the Marines after graduation and completed the basic helicopter course at the Naval Air Technical Training Center in Millington, Tennessee, in 1984.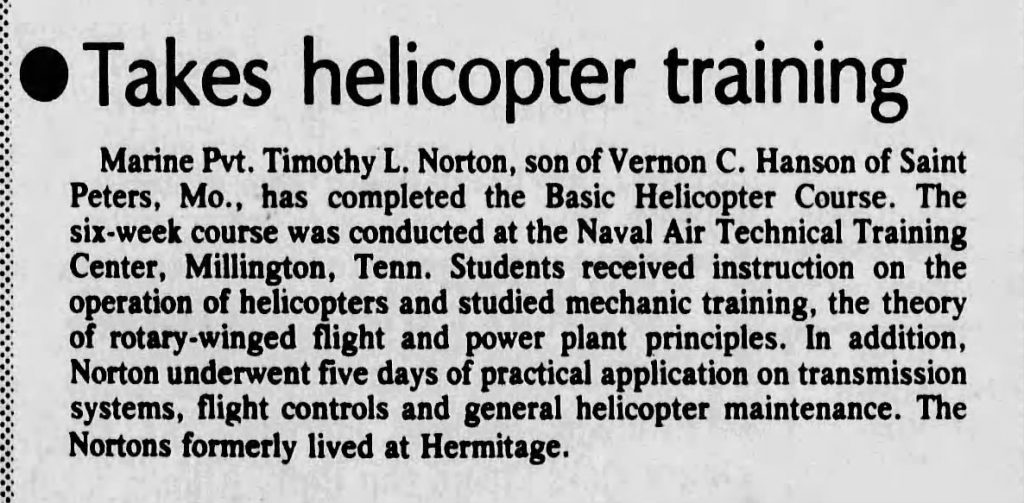 Norton was 23 when he married his first wife, a 17-year-old senior at Hermitage high school, in August of 1988. In March of 1994, he married for the second time in Preston.
In July of 1993, Norton was injured when he threw gasoline on a brush fire and it ignited the gas container he was holding. He was treated for second and third-degree burns at a Springfield hospital.
July 1993 – The Index, Hermitage, MO
James Phelps was born to Charles and Mary Phelps in 1963. He grew up in Preston and graduated from Skyline High School in Urbana in 1981. He also made the honor roll numerous times and joined the military after graduation when he enlisted in the Army and was stationed in South Carolina for a time.
Phelps has lived in the Preston area for the majority of his life. After the 2010 death of his mother, Mary Frances Rosensteel-Phelps-Hersh, the family land became the property of his sister Roberta "Robin" Phelps-Mallory and his brother Charles, according to online court records.
He is also an ordained minister with the Universal Life Church.
It was in the early '90s when Norton's name first began appearing on Case Net. Mostly for minor crimes like passing bad checks, and not wearing a seat belt. Norton has also been sued by landlords and for non-payment of debts. But there is nothing listed for the divorce action for his first marriage in online Missouri court records.
Norton used the 386 Moon Valley Road address, where Cassidy was allegedly murdered, as his address in a bad check case in 1992 and again in the seat belt case in 1993.
He also claimed that address as his in all of the court filings in Cassidy's case.
Raymond "John" Warren hand-built the cabin that used the 386 Moon Valley Road address on the wrong property in the mid-'90s, according to property records and an agent who handled the land sale of another property adjacent to the cabin.
Warren, who was the longtime boyfriend of one of James Phelps' sisters prior to her death, co-owns the land to the south of where the cabin sat with Lisa Marie Whitcher, according to property records.
Whitcher died in 2011, according to probate records. Attorney Grant Johnson, who handled the 2017 heirship proceeding for Whitcher's sister said, "We didn't know about any real estate that she owned. We probably didn't know it existed," he said.
The actual land where the cabin was built is owned by a man from Marshfield.
Some of Cassidy's remains were recovered on land that sits adjacent to the cabin...on land that belonged to her grandfather, Bill, and has been in the Rainwater/Campbell family for decades.
In a bizarre twist of fate, Cassidy's mother, Tracy Wahwassuck, went missing in 2007. Her remains were found scattered in a field near Lebanon in 2008--about 30 miles from where Cassidy died.
The blue area is Rainwater property--the red dot is where the cabin sat


The muddled property lines where the cabin once sat before it was set on fire and rigged with tripwires and explosives in early October will become a bone of contention in upcoming trials. A source says that the warrant/s may not have been served at the correct property.
The fire has been ruled arson by the state fire marshal. No arrests have been made in that case.